About the Service


What is Tooway™?
Tooway™, which is characterized with competitive market prices and high quality, is satellite broadband service for Internet access designed for single or group of a few users across Europe.
Why should I get Tooway™?
If you're faced with the prospect of 'dial-up-only' Internet access where you live, and there is no possibility for ADSL and LAN access, then Tooway™ is for you. It offers a broadband Internet access alternative to homes with low-speed narrowband connections. Tooway™ ensures close correlation price/performance for consumer satellite Internet access for single or group of a few users, living or working in rural areas across Europe, which are not covered with ADSL, CATV or LAN/RLAN connection.
What equipment is needed?
All you need is a 75 cm satellite dish and the Tooway™ satellite modem. No additional software needs to be installed on your computer to communicate with the Tooway™ satellite modem.
Is it necessary to have an additional telephone or other terrestrial or mobile connection?
No. Tooway™ doesn't require any other telephone, terrestrial or mobile connection for the reverse channel, which were used in some technical solutions in the past.
Are there any special requirements to PCs?
No. Each PC (no matter what is the operating system – Windows, Linux or Macintosh), which has embedded network port 10/100 Mbps can be connected to the satellite modem without any additional software or hardware components.
How much does it cost?
Compared to the price, speed and quality of service, Tooway™ approaches the terrestrial broadband services, and in the same time provide alternative way for Internet access, where the only possibility is through low-speed telephone line (analogue, digital or mobile including 3G/UMTS). By jointly developing, the Tooway™ service, Eutelsat and ViaSat are ushering in an era of affordable, high-quality consumer satellite broadband services targeted to the mass market with lower price, which are developed to meet network access requirements for users.
How fast is Tooway™?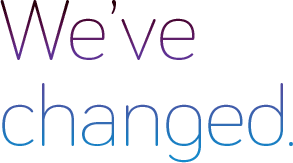 Tooway™ is offered in four subscription plans, which are with maximum speeds in downlink up to 22 Mbps (from Internet to the subscriber) and uplink up to 6 Mbps (from subscriber to the Internet). The difference in subscription plans is based on the traffic which can be transferred through the network.
The speeds which are available with Tooway™ are higher than GSM Dialup - 9.6 kbps, GPRS (2G) – up to 84 kbps, EDGE (2.5G) – up to 236 kbps, UMTS (3G) – up to 384 kbps and are closer to services based on HSDPA (3.5G) – from 3.6 to 7.2 Mbps and HSUPA(4G) – up to 5.76 Mbps offered from mobile networks in mass market. The last two services are available in the city centers of the big cities.
What are maximum speeds?
The SurfBeam 2 terminal is able to receive at speeds up to 20 Mbps. The 3 Watt transceiver allows transmission of data to the satellite by the consumer at speeds exceeding 22 Mbps according to the frequency band, the satellite, the remote antenna size, and the location of the VSAT terminal.
Can I install it myself?
Installation is recommended to be performed by our trained installers. The quality of the connection to the satellite respectively the quality of service is depending on good and precise installation. Special measurement appliance and special data for receive and transmit signal level are used for precise antenna adjustment towards the satellite.
What are azimuth and elevation angles from which the satellite used for Tooway™ service is visible?
KA-SAT™ satellite is located at 9.0° East on geostationary orbit and look angle towards it from Bulgaria is on azimuth from 200° to 208° and elevation above 37°. The exact angle can be calculated.
What is the availability of the Tooway™ service?
Above 99.5%. This means that Tooway™ service, provided simultaneously by network management station (HUB) and satellite located on geostationary orbit is accessible above 99.5% from 365 ? 24 hours= 8760 hours and could be not accessible in 43 hours and 48 minutes.
Can Tooway™ be integrated into a network?
Yes, it is only necessary to connect an IP Router between the LAN at your home and the satellite modem.
Can I use a wireless home network with Tooway™?
Yes, a Wi-Fi can be set up at additional cost. Alternatively, any Wi-Fi router can be connected to the Tooway™ modem, allowing you to enjoy wireless browsing.
Does Tooway™ offer triple-play services?
Tooway™ can be configured to receive television, with an additional receiver module, which is mounted on the same antenna, for receiving TV programs from adjacent satellites. In this case, it is necessary to add outside receiver module, connecting cable and receiver for satellite television. Using additional VoIP adapter and a standard telephone, you can use voice over IP services.
Can I receive TV channels via Tooway™ ODU?
At the moment, there is no integrated solution.
Can I use the antenna for Satellite television for Tooway™ service?
No. The antenna for satellite TV is receive-only. It is using transmit-receive antenna for two-way connection through satellite, which has narrower antenna aperture, it is solid and is designed to stand operational at wind loading up to 120 km/h and survive up to 200 km/h.
Is Tooway™ suitable for playing online games?
Yes. Some games could be experienced with some delay because of the long distance path between earth station – satellite – earth station (two times 36 000 km) which the signal should pass.
What could happen if there is an infected PC with viruses, connected to the Internet through Tooway™ service?
It is possible the whole traffic from PC to be generated from virus programs and to be so much to overload satellite communication channel and to activate the FAP (Fair Access Policy) which will apply restrictions to the operations of the Tooway™ terminal.
What can I do, if the standard mount type for VSAT for antenna is not suitable for the specified by me location for mounting?
It can be made other suitable mount for the specified location (roof mount – flat or inclined, mount for ground or others).
Does the Tooway™ service suffer from bad weather conditions (rain and snow)?
Heavy snow covering more than half of the surface of the antenna could affect the quality of service. In this case it is recommended to clean the antenna from snow. It is not recommended to pour antenna on with hot water or scratch it with sharp tools, which can damage the radio equipment. Obstacles in line of site to the satellite could also be a reason for bad quality of service. These obstacles could appear after installation and activation of the service. It is recommended to have clear visibility towards the satellite.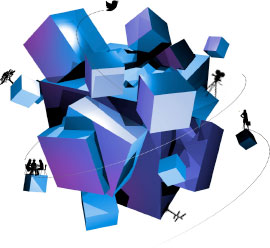 What kind of subscription plan should I choose?
By answering the traffic calculator questions you can see what your usual monthly usage is. Using this information you can choose the subscription plan that suits you best.
English