The KA-SAT Link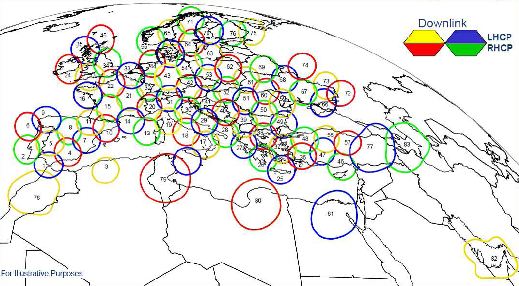 We can provide the installation of the equipment and the activation of satellite connection for you anywhere in Bulgaria. We do this through our teams or with the help of our partners across the country.
If you wish, you can install and activate the connection on your own. You need to have prepared and firmly fixed a vertical tube in place with a clear view of the sky azimuth of 200-210 degrees and elevation above 35 degrees, set of equipment, connective cables, a computer and satellite access codes – with all of these present you will be able to activate the connection. We can provide additional necessary materials and supplies.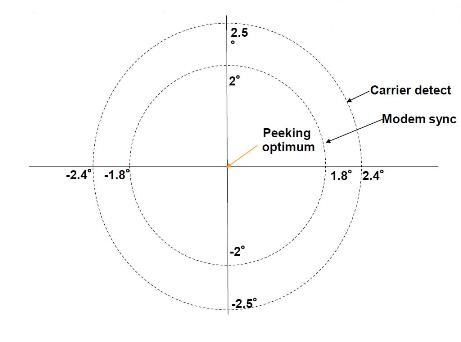 The KA-SAT satellite has 82 narrow beams that overlap serviced territory. The territory of Bulgaria is covered in different amounts by 5 beams. Rays (spotbeam) are divided into 4 groups, each with a different frequency and polarization (red, green, blue and yellow). During the activation of the link - each user terminal is connected via the beam that has the best parameters for the specific region.
The antenna of the terminal is positioned similarly to that of 1.5m antenna from the Ku-Band.
The process of installing the antenna and activating the link includes the following phases:
- Installation of mechanical mount;
- Assembly of the antenna;
- Construction of the cable connection between the outdoor and indoor unit;
- Initially targeting the antenna in elevation;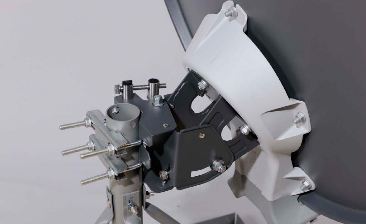 - Connecting your PC to the LAN-port on the modem and configuring the modem;
- Reaching the limit of sensitivity of the antenna;
- Tuning the antenna;
- Establishing a sound relationship with the satellite (Modem lock);
- Achieving maximum sensitivity of the antenna;
- Activating the terminal.
You can use the internal system test (the link is at the bottom of the first page) to measure your connection's speed. Keep in mind that this test can only be performed when a computer a connected directly to the satellite modem because the process uses the MAC address of the modem. When performing the test make sure that all other web related applications on your computer has been switched off.
See this demonstration video that shows the process of activating the satellite link:
http://www.youtube.com/watch?v=MN3nyFcpS8Q
English