The KA-SAT Satellite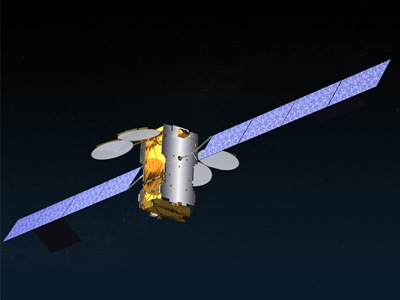 KA-SAT is the first high throughput broadband satellite (HTS) over Europe and the second over the entire planet (the 1st one is currently bringing the Wild Blue service to users in the U.S.A. and Canada.)
This new satellite has been constructed in an entirely new way in comparison to the old "classic" satellites. Its construction was assigned to EADS Astrium by Eutelsat. KA-SAT has 82 Ka-band spot beams and a network of 10 gateways on the surface of the planet, which are connected to the backbone of the Internet at Athens, Berlin, Cork, Helsinki, Madrid, Makarios, Palermo, Rambouillet, Trieste and Turin. Its high efficiency is due to the reuse of the same frequency resource over neighboring geographic regions.
The KA-SAT program aims to deliver high-speed communication services to the consumer market for broadband users across Europe and the Mediterranean pool, which are not able to use ADSL or other broadband and mobile terrestrial networks. KA-SAT has a total capacity of over 70GBps and to May 2011 provides the highest transmission capacity compared to all other satellites that are in orbit. The satellite is designed to provide communications services to more than 1 million users with the capacity and prices comparable to those provided by the ADSL2 technology.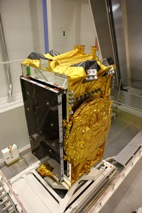 Eutelsat adds a broadband triple-play capabilities by combining the services of Ka-band, using KA-SAT, with the adoption of DTH (Direct-to-Home) television channels in Ku- band satellites from situated 10 ° from KA -SAT, including channels of satellite HOT BIRD ™ orbital position 13 ° East.
KA-SAT will also provide a wide range of professional services to corporate VPN networks and packages for backup services and other network services.
The satellite was launched into orbit on the 26th of December 2010 with Russian multi-carrier rockets Proton Breeze M. It weighs 5.8 tons and is powered by solar batteries with a capacity of 11 kW and a length of 39m. The fuel of the satellite is Monomethylhydrazine (MMH) plus Nitrous Oxide (N2O) oxidiser.
With the amount of fuel provided the satellite should be able to maintaining orbital position for 16 years. The satellite manufacturer is EADS Astrium.
In its current orbital position, the satellite covers the territory of Bulgaria, the whole of Europe and the Mediterranean.
The map below shows just that: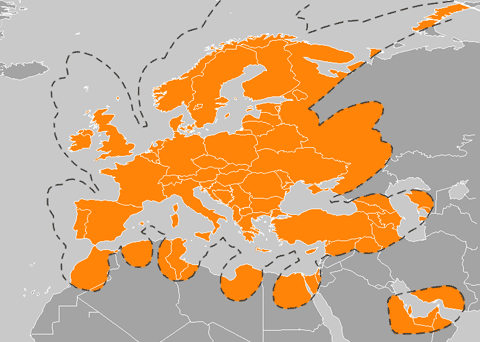 English