Frequently Asked Questions
Here you can find answers to some of the most frequently asked questions about the service and the technology. Please select the subcategory from the menu and review the questions.
If you cannot find the answers that you are looking for, or you have other questions please contact us on the given phone or Skype us using the provided links.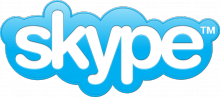 Add us on Skype™
Call Visat with Skype™
Chat with Visat via Skype™
English